I'm not sure if this really counts as 'fan art', but I'm not making a board all for Minecraft (and it's my forum, so there. =P), so this is the closest I can get. I've started making Pupupuland in Minecraft. It's going to be difficult, especially without World Edit, but I'm doing it anyway. I'm using Tekkit so I can use mods for more block choices. I loaded it as a Superflat world, meaning there are no hills and mountains at all. As we all know, Pupupuland is filled with mountains, cliffs, hills, etc, so I'm going to have to make them manualy. I tried installing World Edit, and it won't work for whatever reason.
Anyway, this is all I have so far: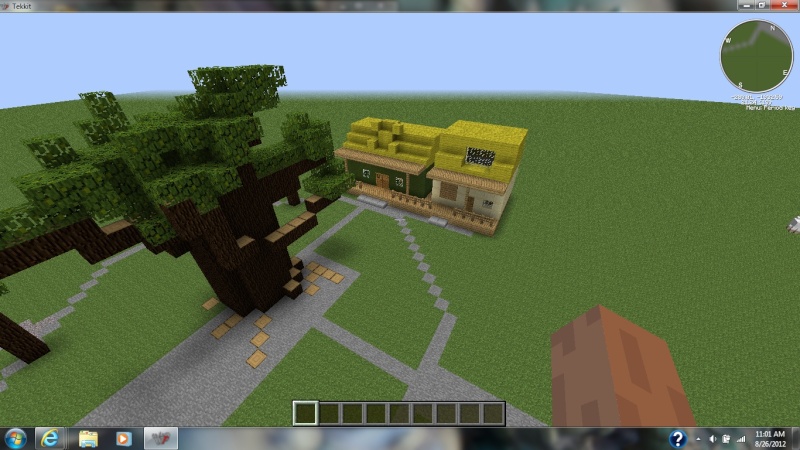 As you can see, I only have the tree, the Police Station, and the building next to it. The star on the Police Station turned out really ugly, I'll likely remake it later. The building right next to it doesn't look wide enough. I'm using these to help:
http://www.kirbysrainbowresort.net/info/anime/art/designart/locations.html
http://www.kirbysrainbowresort.net/info/anime/art/screens/index.html
This project is going to be hell.


Last edited by TheBeatlesPkmnFan42 on Tue Aug 28, 2012 5:34 pm; edited 1 time in total